Computational analysis of four human adenovirus type 4 genomes reveals molecular evolution through two interspecies recombination events
Read the full article on ScienceDirect.
How do viruses arise? Specifically, how do pathogens *POP* into the population and become persistent and ubiquitous? Adenoviruses are double-stranded DNA viruses that have intersected with humans both as pathogens affecting many diverse tissues and as invaluable research and clinical tools since 1953. As one of the original respiratory viral pathogens studied, it was an important model organism, providing insights into molecular biology (e.g., mRNA splicing), cell biology (e.g., first cell-free eukaryotic DNA replication system) and immunology (e.g., T-cells/antigen presentation). It's still an important model organism, with high-resolution genome data enabling a paradigm shift for adenovirus typing and taxonomy and a glimpse into the origins, molecular evolution and adaptation of viral pathogens.
HAdV-E4 was isolated from and limited to military personnel for approximately three decades, necessitating two separate multi-million dollar vaccine development efforts. As of the last formal report, this strain constituted over 99.8% of the adenovirus respiratory pathogens isolated from sick military trainees in the mid-2000s. Currently controlled in the U.S. military by an exclusive vaccine, HAdV-E4 remains a highly contagious, respiratory pathogen associated with significant morbidity and mortality in civilian populations world-wide. HAdV-E4 is shown to have chimpanzee origins, with adenoviral interspecies recombination of a gene sequence encoding the major human virus shell protein as a step in zoonosis. A subsequent recombination, substituting a human transcription factor binding site, expedited adaptation to human hosts. As HAdVs and simian AdVs are candidate vectors for human gene delivery technology, understanding relationships between these viruses is critical to minimize unintended side-effects.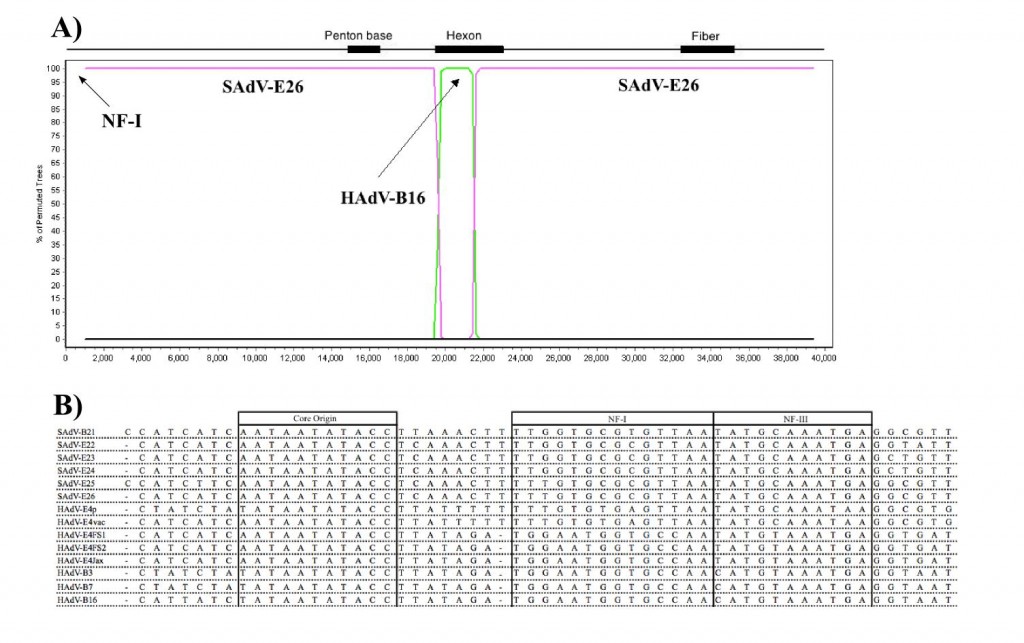 Introducing the authors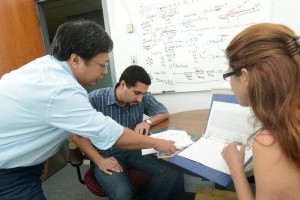 About the research
Computational analysis of four human adenovirus type 4 genomes reveals molecular evolution through two interspecies recombination events
Virology, Volume 443, Issue 2, 1 September 2013, Pages 197-207
Shoaleh Dehghan, Jason Seto, Elizabeth B. Liu, Michael P. Walsh, David W. Dyer, James Chodosh, Donald Seto