Safety analysis of a Russian phage cocktail: From MetaGenomic analysis to oral application in healthy human subjects
Read the full article on ScienceDirect.
As the Western world (re)considers the potential of phage therapy, Eastern European countries have been using phage cocktails for the treatment of bacterial infections since before the discovery of antibiotics. The wealth of information from this longstanding experience is, however, largely undocumented in scientific reports. This led us to ask a rather basic question – what is in those cocktails?
We therefore investigated the composition of a ColiProteus phage cocktail from the Russian company Microgen by electron microscopy and metagenome analysis, before evaluating its safety in a small human volunteer trial. We previously analyzed our own, exclusively T4 collection in a similar manner by reference mapping to phage genomes we knew were present. The unknown composition and diversity of the ColiProteus cocktail made the choice of reference genomes more complicated, and we developed a metagenomic workflow using blast searches and taxonomy classification in order to identify reference phages. This combined with de novo assembly of unmapped reads led to the identification of 17 phage types in the cocktail, two of which showed no homology to known phages. While screening sequencing reads against a database of undesirable genes (DUG) revealed no genetic indications of virulence, safety was ultimately established when healthy volunteers showed no adverse effects following oral ingestion of this cocktail.
This is the first time a Russian phage cocktail was investigated in Western literature and we currently are testing both the ColiProteus cocktail and our T4 phage cocktail in a controlled clinical trial in children hospitalized with microbiologically-confirmed E. coli diarrhea.

Introducing the authors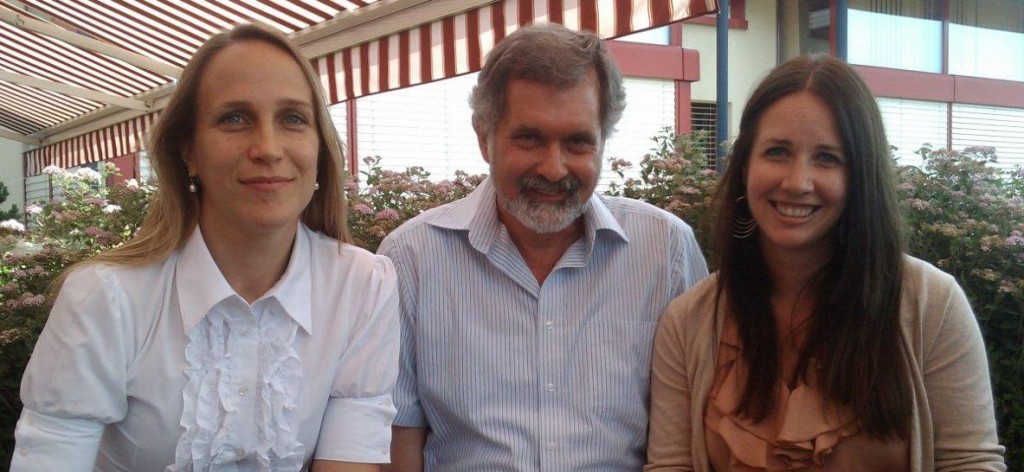 About the research
Safety analysis of a Russian phage cocktail: From MetaGenomic analysis to oral application in healthy human subjects
Virology, Volume 443, Issue 2, 1 September 2013, Pages 187-196
Shawna McCallin, Shafiqul Alam Sarker, Caroline Barretto, Shamima Sultana, Bernard Berger, Sayeda Huq, Lutz Krause, Rodrigo Bibiloni, Bertrand Schmitt, Gloria Reuteler, and Harald Brüssow