Publisher's Note
It is with great pleasure and pride that we announce the 60th anniversary of Virology this year. Since its establishment in 1955, the journal has been dedicated to publishing world-class scientific papers that advance the understanding of virus biology. To celebrate this milestone, Virology presents the "Diamond" Special Reviews Issue.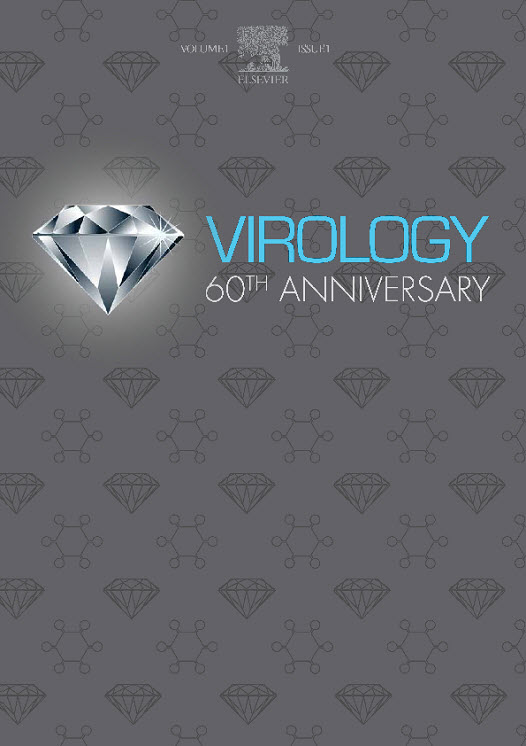 This issue features over sixty invited reviews by renowned virologists and covers some of the most important developments in the field of virology both recently and over the past 60 years. The reviews highlight recent advances in virus replication and host interactions, host immunity and viral sensing, virus evolution, new technologies, and novel transmission and pathogenesis models. In addition, some of the reviews take a look back using an historical perspective of virus research. While there are have been many new journals in recent years that also cover aspects of viruses, Virology has a long and respected history of publishing lasting work on virus biology. Indeed, papers published in Virology in the 1950s and 60's are still being cited (including some in this issue) as well as citations to papers published in Virology in the most recent issues. We expect that solutions to the challenges of viruses in the next 60 years will also see the light in the pages of Virology.
Elsevier is delighted to offer unlimited free access to this collection of papers, which we believe will be a key resource for virologists for years to come. We would like to express our gratitude to the virology community for their ongoing support of the journal, and for continuing to publish their innovative and cutting-edge papers in Virology!
The Virology Editorial Team
Michael Emerman, Editor-in-Chief
The Editors of Virology: Richard Condit, Sara Cherry, Alexander Gorbalenya, David Knipe, Paul Lambert, Michael Malim, Ian Molineux, Michael Oldstone, Peter Sarnow, Barbara Sherry, Terence Tumpey, Sean Whelan and Jerome Zack