Pathogenesis of Lassa fever virus infection: I. Susceptibility of mice to recombinant Lassa Gp/LCMV chimeric virus
Read the full article on ScienceDirect.
Lassa virus (LASV), a member of the Old World arenavirus family, is the causative agent of a severe and often fatal hemorrhagic disease in humans known as Lassa fever, which is endemic in West Africa and infects over 300,000 individuals, with a mortality of 20-30,000 each year. The prototype Old World and closely-related arenavirus LCMV (lymphocytic choriomeningitis virus) has been used as a valuable tool for understanding virus-immune system interactions for over 40 years.
We wanted to see whether we could use the LCMV system to understand the mechanisms of LASV infection in a less risky BSL-2 system. To do this, we used reverse genetics to make a recombinant chimeric virus expressing the surface glycoprotein (Gp) of Lassa virus Josiah strain on the LCMV Cl13 backbone (rLCMV Cl13/LASV Gp). This allowed us to study the effects of the LASV Gp on entry into permissive cells and for its recognition by the adaptive immune system.
We found the recombinant virus was able to induce a potent immune response (CTL and humoral) in mice that was specific to the LASV Gp. Additionally, the recombinant virus retained LASV's tropism for dendritic cells, which allows us to use it to understand how LASV binds, enters, and alters the function of these cells (DCs) during an infection. Importantly, since our recombinant virus only contains one LASV gene, it can be used at a lower biosafety level, facilitating experiments in a less restrictive environment than the normal BSL-4 in which LASV work is conducted.
Our system should aid in yielding greater insights into the mechanism of LASV infection, pathogenesis, and potential use of the recombinant virus as a vaccine candidate for immunizing against LASV infection.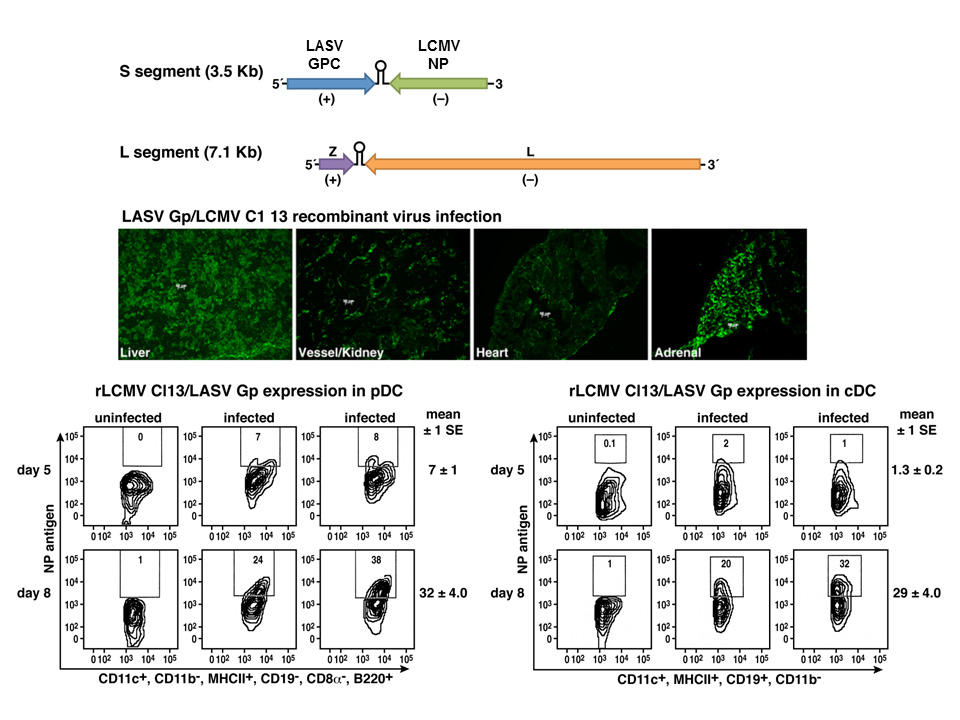 Introducing the author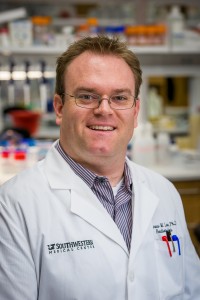 Andrew M. Lee, Ph.D.
Viral-Immunobiology Laboratory, Department of Immunology and Microbial Sciences, The Scripps Research Institute, USA
About the research
Pathogenesis of Lassa fever virus infection: I. Susceptibility of mice to recombinant Lassa Gp/LCMV chimeric virus
Virology, Volume 442, Issue 2, 1 August 2013, Pages 114-121
Andrew M. Lee, Justin Cruite, Megan J. Welch, Brian Sullivan, Michael B.A. Oldstone