Large scale surveillance study helps research stay one step ahead of rapidly evolving viruses
Text by Mary Rodgers
Characterization of circulating strains is fundamental to the fight against viruses as current pandemics continue to evolve. In particular, HIV, HBV and HTLV are highly diverse and pathogenic viruses with sequence variability that presents a challenge to the design of diagnostics, therapeutics and vaccines. We conducted viral surveillance for these pathogens amongst 13,700 participants in South Cameroon, where human interactions with non-human primates raise the risk for new zoonotic viral transmissions. Through screening and characterization of 13,700 collected specimens, including the sequencing of viruses from 1007 of them, we identified rare strains of HIV Group N, HIV Group O, HTLV-3 and new HBV subgenotype A viruses, which all have the potential to spread globally. Our sequence characterization of these diverse strains has expanded our knowledge of the known diversity for all three viruses, painting a new sequence landscape for the development of improved tools to detect and eradicate these viruses.
As we sequenced the samples that were seropositive for HTLV, we made a shocking discovery: we had a sample that branched in a phylogenetic tree with the four sequences that comprise the HTLV-3 clade, making the sample in our study the fifth known HTLV-3 infection. This was surprising because HTLV-3 is highly divergent from more common strains of HTLV-1, and 2, and the individual that was infected with this strain did not report any illness or contact with non-human primates. This suggested to us that our participant likely did not contract this infection directly from a non-human primate, and that more cases of HTLV-3 may exist in South Cameroon.
The samples we collected in the study were very small volumes; for many participants we only had 1ml of plasma to test. After serology testing, this often left us with only a few hundred microliters to sequence from a sample that had been frozen and thawed several times. We had to use sensitive sequencing methods to get enough sequence to accurately classify the virus strains in the samples.
This study was conducted over the course of five years, but it wasn't until we pulled all 1000+ sequences together to realize that we had really rare strains for all the viruses in the study. That's when we said, "Wow, we have uncovered a lot more diversity than we expected! This is truly remarkable!"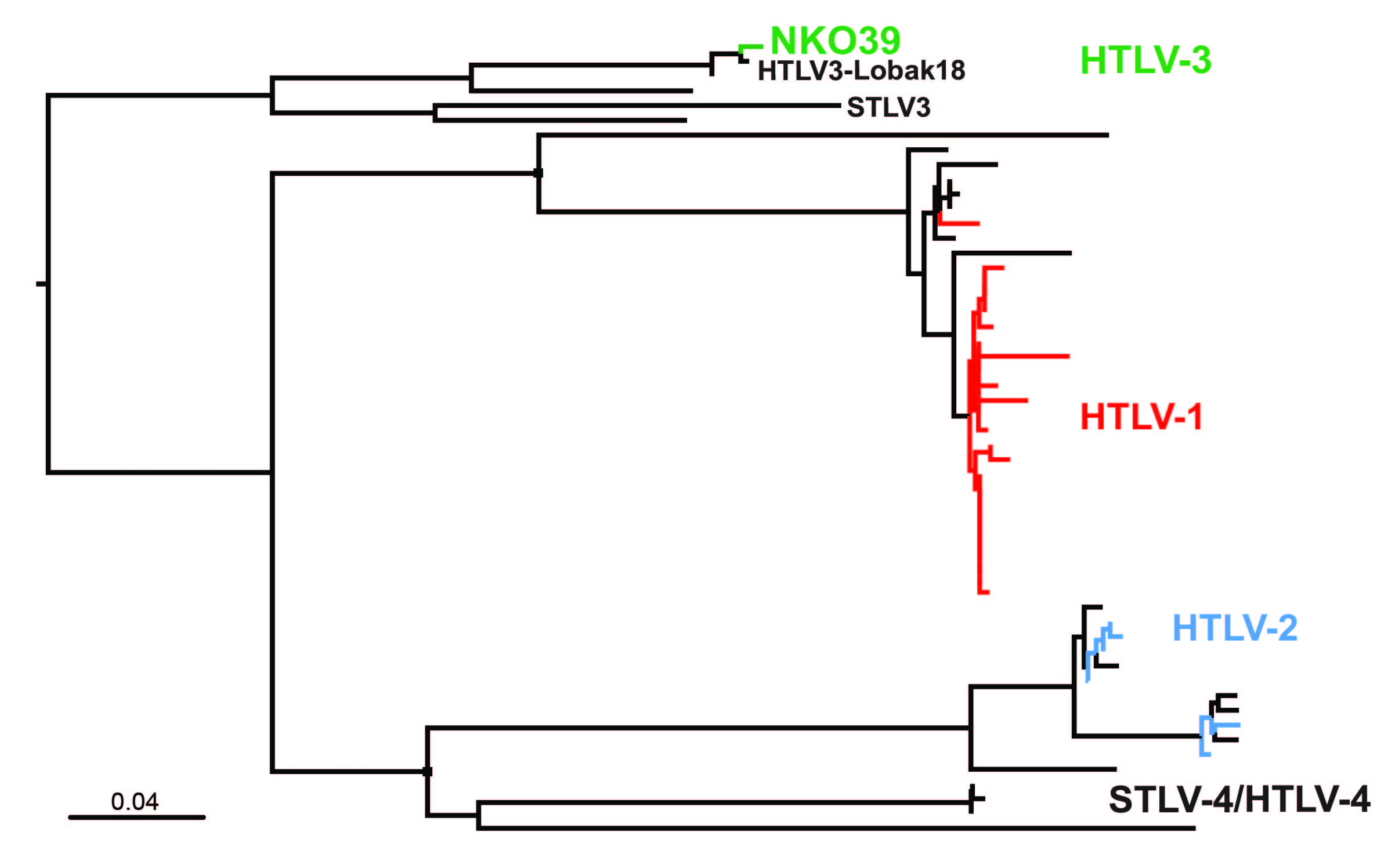 Figure legend
Graphic for post: The HTLV gag region phylogenetic tree for the sequences found in our study (green, red, and blue) and reference sequences in black. NKO39 is the new HTLV-3 sample found in this study.
Introducing the author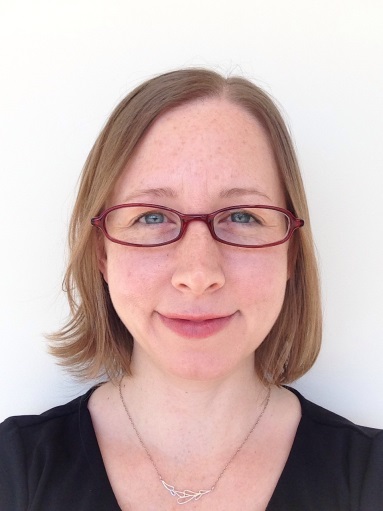 Mary Rodgers, Senior Scientist in Infectious Disease Research, Abbott.
About the research
Identification of rare HIV-1 Group N, HBV AE, and HTLV-3 strains in rural South Cameroon
(open access)
M.A. Rodgers, A.S. Vallari, B. Harris, J. Yamaguchi, V. Holzmayer, K. Forberg, M.G. Berg, J. Kenmenge, C. Ngansop, B. Awazi, D. Mbanya, L. Kaptue, C. Brennan, G. Cloherty, N. Ndembi
Virology, Volume 504, April 2017, Pages 141–151