Distinct host cell fates for human malignant melanoma targeted by oncolytic rodent parvoviruses
Read the full article on ScienceDirect.
Oncolytic virotherapy is an exciting emerging approach to cancer therapy, providing a targeted means of killing cancer cells as a potential cure. Having a linear, single stranded DNA genome renders parvoviruses naturally able to infect only dividing cells, which can provide the machinery necessary to complete their transcription template. Furthermore, rodent species of parvovirus are inherently oncotropic in humans, actively targeting cancer cells while leaving healthy neighboring cells unharmed.
Malignant melanoma is an aggressive cancer with an estimated life expectancy around one year at diagnosis, with the best available therapies extending survival by only a few months. We set out to gauge the potential for parvoviral therapy of malignant melanoma, and for the first time used very low-passage, patient-derived melanoma cells rather than long established melanoma models.
This study demonstrates our successful identification of a species of rodent parvovirus that targets human melanoma cells. While roughly 80% of the patient samples supported infection, most of these cell lines supported only a first round of infection without producing progeny virions. However, we unequivocally show that all infected cells die as a result of infection, regardless of the ability of the virus to spread.
This is of absolute significance in the field of oncolytic virotherapy where virus-induced cell death is capable of stimulating an anti-tumor immune response, leading to the destruction of cancer cells far beyond those initially infected. With the ultimate goal of clinical application, our next step will be to evaluate both the ability of the virus to target melanoma cells in vivo and to induce an anti-tumor immune response in mouse models.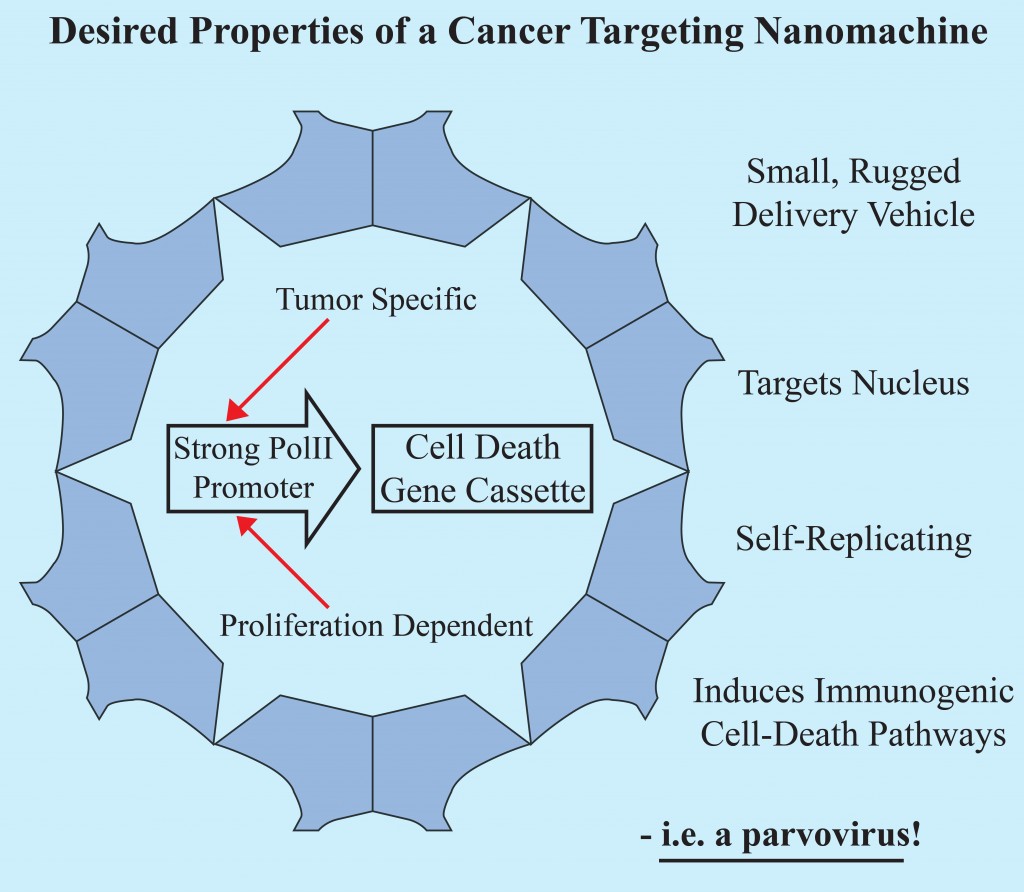 Introducing the authors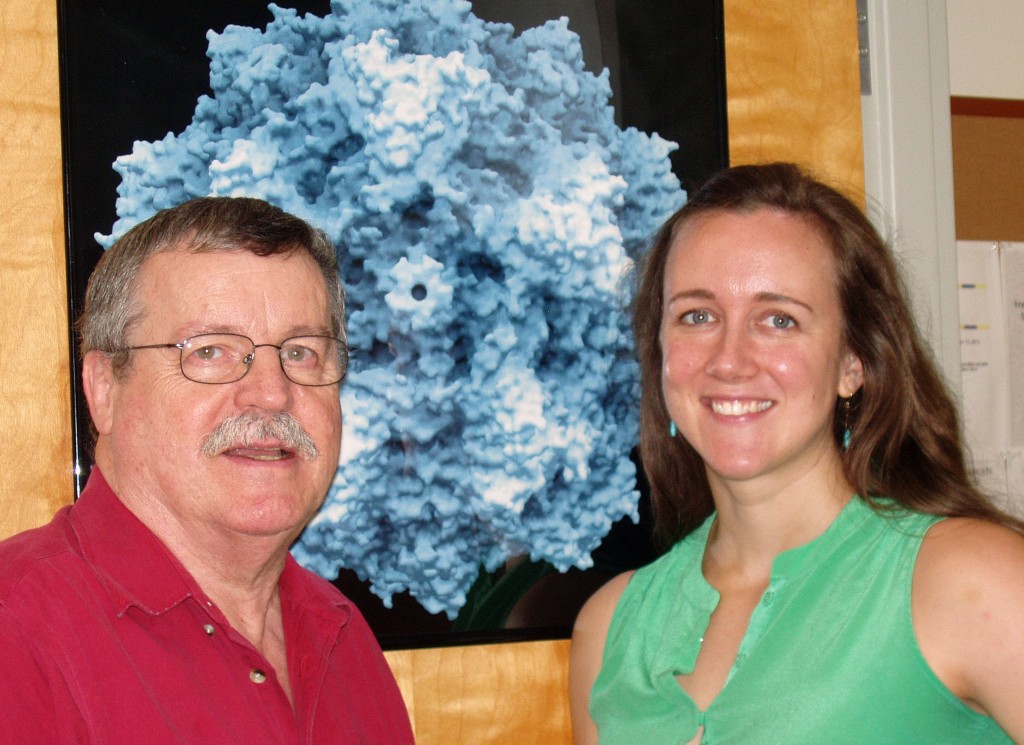 Peter Tattersall and Ellen Vollmers, with space-filling model of a parvoviral virion.
About the research
Distinct host cell fates for human malignant melanoma targeted by oncolytic rodent parvoviruses
Ellen M. Vollmers, Peter Tattersall
Virology, Volume 446, Issues 1-2, November 2013, pages 37-48