Static and dynamic protein phosphorylation in the Vaccinia virion
Read the full article on ScienceDirect.
Alongside the histone modification code and the CTD phosphorylation code for RNA polymerase II, is there a virion assembly phosphocode for complex virions such as those of the poxvirus family? Although the existence of phosphoproteins in the vaccinia virion has been known for more than 40 years, in only two instances had in vivo phosphosites been mapped unequivocally, and not by mass spectrometry. In the study by Matson et al. this information deficit is rectified: Using advanced tandem mass spectrometry, 189 phosphosites were identified within 48 of the 55 or so proteins within the Vaccinia virion representing, perhaps, the greatest number of phosphosites ever identified within a virus particle.
Phosphorylation was detected in virus proteins of diverse function including structural proteins, membrane proteins and subunits of the virus-encoded DNA-dependent RNA polymerase. The emphasis toward structural and membrane proteins would suggest roles for phosphorylation in virion assembly, albeit phosphorylation of these proteins may simply have simply been more readily detectable due to their abundance in the virion. Informatic analysis indicated the virion phosphoproteome to be enriched in potential substrates of the CDK2/CDK3, CK2, and p38 groups of cellular kinases, which have roles in cellular stress-response and cell cycle functions.
The Vaccinia virion is known to contain two virus-encoded protein kinases (VPK1 and VPK2) and, for the first time, their intra-virion targets were specifically unearthed. VPK2 was shown to be a proline-dependent kinase.
The study provides a launch-point and toolbox for examining the roles of phosphorylation in Vaccinia virion morphogenesis and activation.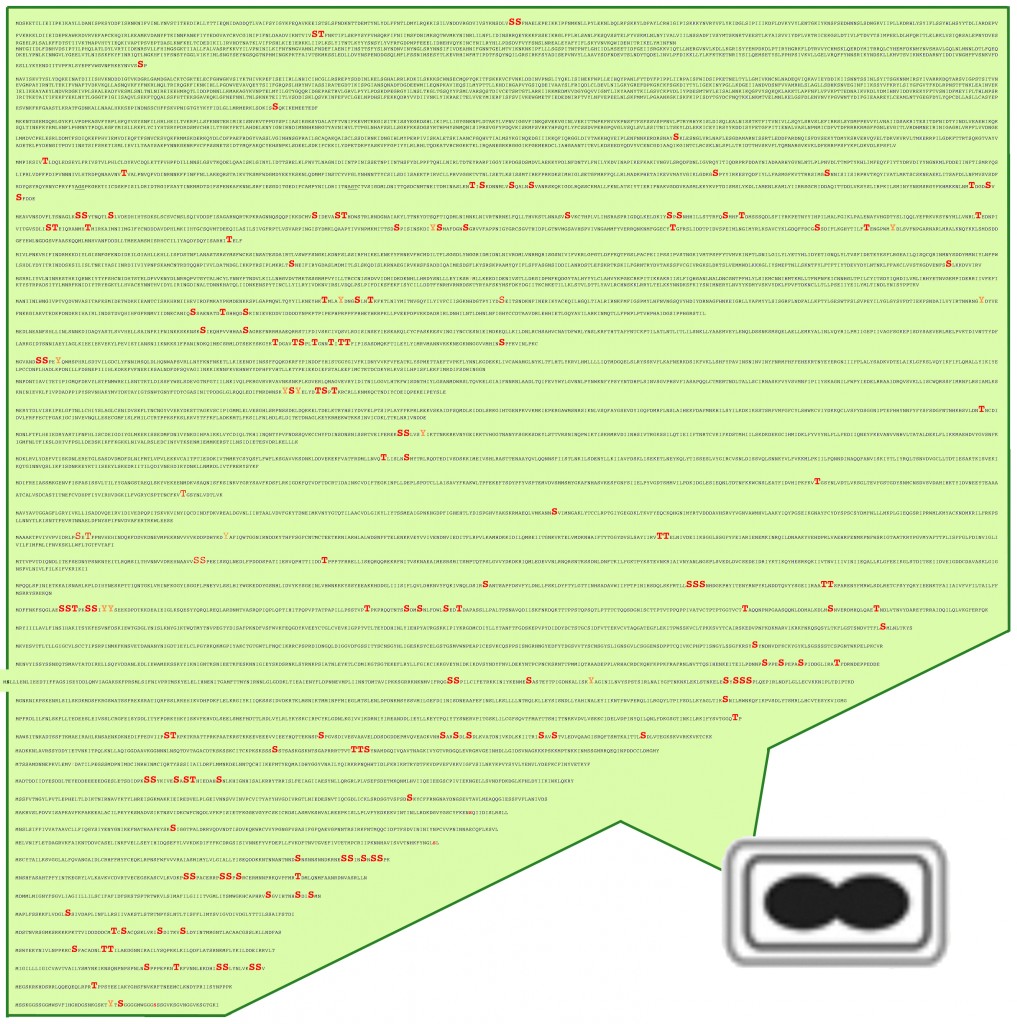 The Vaccinia virion phosphoproteome
Introducing the author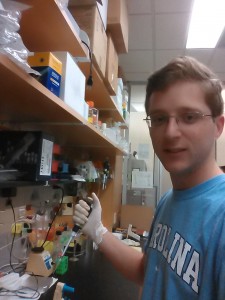 Jacob Matson, setting the world (not the lab) on fire
About the research
Static and dynamic protein phosphorylation in the Vaccinia virion
Virology, Volumes 452–453, March 2014, Pages 310–323
J. Matson, W. Chou, T. Ngo, P.D. Gershon