Specific sequences commonly found in the V3 domain of HIV-1 subtype C isolates affect the overall conformation of native Env and induce a neutralization-resistant phenotype independent of V1/V2 masking
Read the full article on ScienceDirect.
HIV-1 exists as multiple subtypes which vary by sequence and geographical distribution, with subtype C accounting for most of the worldwide infection. The V3 domain of HIV Env is involved in viral fusion and is a major determinant of viral tropism. Using recombinant viruses that differed only in their V3 sequences, we found that the subtype C consensus sequence induces a neutralization-resistant phenotype that is independent of masking by other elements in Env. This effect was also observed for several transmitted/founder strains, suggesting that it may be important in vivo. Here we looked at the underlying cause for this effect.
Differences in neutralization sensitivity for many V3-specific monoclonal antibodies (mAbs) were independent of binding affinity for V3 fusion proteins and monomeric gp120s. Similar neutralization effects were also observed for mAbs directed against multiple targets, including the CD4-binding domain.
These findings indicated that the consensus subtype C V3 sequence affects the overall conformation of the native Env trimer in a way that occludes multiple targets recognized by commonly induced antibodies. The determinants of this masking effect were mapped to three specific residues in the subtype C V3 sequence. Several conserved hydrophobic and charged residues in V3 were also identified that contributed to this effect.
Our results identify a previously undescribed role for V3 sequences in stabilizing alternative Env conformations, and suggest that selecting appropriate V3 sequences could influence the overall structure and conformation of Env immunogens used in vaccines, thereby leading to unexpected effects on immunogenicity.
Introducing the authors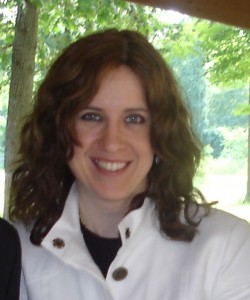 (L-R) Aidy Salomon, Abraham Pinter, Laboratory of Retroviral Biology, PHRI, Rutgers University
About the research
Specific sequences commonly found in the V3 domain of HIV-1 subtype C isolates affect the overall conformation of native Env and induce a neutralization-resistant phenotype independent of V1/V2masking
Virology, Volume 448, January 2014, Pages 363-374
Aidy Salomon, Chavdar Krachmarov, Zhong Lai, William Honnen, Barry S. Zingman, Julie Sarlo, Miroslaw K. Gorny, Susan Zolla-Pazner, James E. Robinson, Abraham Pinter