Metadata-driven comparative analysis tool for sequences (meta-CATS): An automated process for identifying significant sequence variations that correlate with virus attributes
Read the full article on ScienceDirect.
Interview with corresponding author Richard H. Scheuermann
What problem does this method address?
Viruses, especially those with RNA as their genetic material, evolve rapidly due to their high rates of both mutation and replication. Studying sequence variation in viral genomes using statistical analysis tools like meta-CATS allows virologists to identify correlations between virus sequences and virus phenotypic characteristic. For instance, researchers can use meta-CATS to find specific genetic changes that enable an animal virus to infect humans, cause resistance to antiviral drugs, or allow viruses to evade the human immune system.
How did you develop it?
Scientists, statisticians, and computer programmers collaborated to produce an automated statistical algorithm that requires minimal user guidance to compare groups of viral genome sequences by: 1) segregating sequences into groups based on a characteristic of interest; 2) performing a multiple sequence alignment; 3) calculating a chi-squared statistic at every aligned position to identify nucleotide or amino acid positions that significantly differ between sequence groups. These results can then be validated and analyzed further by the additional analysis tools integrated in the Influenza Research Database (IRD; www.fludb.org) and Virus Pathogen Resource (ViPR; www.viprbrc.org) systems.
How does it improve on existing methods?
Traditionally, virologists have used phylogenetic trees to study viral genome ancestry and relatedness.  While phylogenetic analysis is an excellent method for investigating evolution, it may not be the best method to examine genotype-phenotype correlations in many cases.  Previously, when researchers wanted to identify specific genetic determinants that could be responsible for viral characteristic changes, they had to compare sequences manually and may not have used the most appropriate statistical test. The meta-CATS method provides an automated, quick, and statistically robust way of pinpointing the specific genetic variations that are associated with differences in virus characteristics.
What tips and tricks do you have for using this method?
This method is fully automated and freely available for use in IRD/ViPR. To ensure that the results are as accurate as possible, the underlying statistical assumptions should be met (e.g. random sampling). You can search for sequences in IRD/ViPR using various criteria (virus subtype, country, year, host, etc.) and have the matching sequences automatically grouped by a specified characteristic and directly fed into the analysis process. When protein sequences are analyzed, the identified significant residue(s) are also mapped to all known biological function(s) through the Sequence Feature Variant Type component (see PMID: 22398283). For custom sequences, you can input sequences in separate groups, or upload your sequence file with a sequence group assignment file.
Introducing the author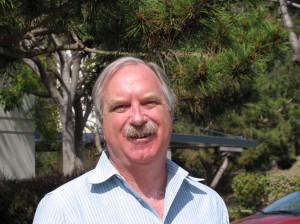 Richard H. Scheuermann, J. Craig Venter Institute, USA
About the research
Metadata-driven comparative analysis tool for sequences (meta-CATS): An automated process for identifying significant sequence variations that correlate with virus attributes
B.E. Pickett, M. Liu, E.L. Sadat, R.B. Squires, J.M. Noronha, S. He, W. Jen, S. Zaremba, Z. Gu, L. Zhou, C.N. Larsen, I. Bosch, L. Gehrke, M. McGee, E.B. Klem, R.H. Scheuermann
Virology, Volume 447, Issues 1–2, December 2013, Pages 45–51