Evaluation of the antigenic relatedness and cross-protective immunity of the neuraminidase between human influenza A (H1N1) virus and highly pathogenic avian influenza A (H5N1) virus
Read the full article on ScienceDirect.
With continued human cases of highly pathogenic H5N1 avian influenza virus infection, there is a concern that this virus could cause a pandemic. A pandemic would only result if H5N1 virus were to acquire the ability to spread efficiently among humans. Because there is little pre-existing natural immunity to H5N1 virus infection in the human population, an H5N1 pandemic could be more severe than the H1N1 pandemic of 2009.
Neuraminidase (NA) and hemagglutinin (HA) are the two major surface glycoproteins of influenza A viruses. Although protection against influenza infection is primarily mediated by antibodies to the HA, antibodies to NA can reduce illness by diminishing viral replication. The observation that the NAs of currently circulating H5N1 viruses and human H1N1 viruses are classified in the same NA subtype prompted us to evaluate the antigenic relatedness as well as the cross-protective immunity of human H1N1 and avian H5N1 influenza virus NA. This research will help to address the question of whether anti-N1 (NA) antibodies would play a significant role during an H5N1 epidemic or pandemic.
We used a recombinant NA vaccine and five different immunological assays for detecting anti-NA cross-reactive antibodies to H5N1 viruses. We found that influenza (H1N1) NA-specific antisera afforded little or no cross-protective immunity against H5N1 virus. These results were consistent with the existence of distinct antigenic differences among the NA of the two subtype viruses studied. Interestingly a comparison of the 20 potential antigenic sites showed that only 3 (15%) sites were shared between (H1N1) NA and (H5N1) NA. Our research approach and methodology could be applied to strengthen the understanding of cross-protective NA immunity between other influenza viruses that pose a pandemic threat.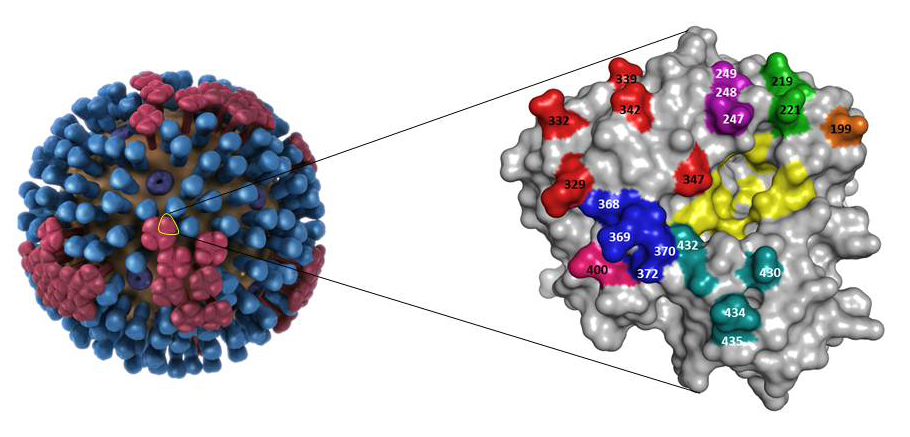 Introducing the authors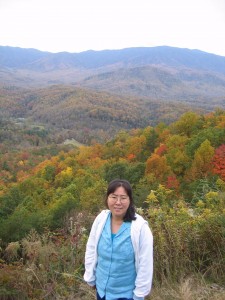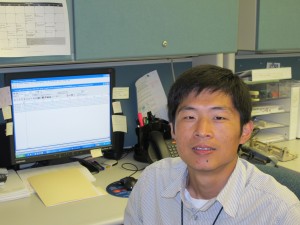 (L) Xiuhua Lu, M.D: Dr. Xiuhua Lu is a Senior Service Fellow in the Influenza Division, CDC. (R)Feng Liu, M.D./Ph.D: Dr. Liu is an Associate Service Fellow in the Influenza Division, CDC.
About the research
Evaluation of the antigenic relatedness and cross-protective immunity of the neuraminidase between human influenza A (H1N1) virus and highly pathogenic avian influenza A (H5N1) virus
Virology, Volumes 454–455, April 2014, Pages 169–175
Xiuhua Lu, Feng Liu, Hui Zeng, Tiffany Sheu, Jenna E. Achenbach, Vic Veguilla, Larisa V. Gubareva, Rebecca Garten, Catherine Smith, Hua Yang, James Stevens, Xiyan Xu, Jacqueline M. Katz, Terrence M. Tumpey