Penetration of pollen tubes with accumulated Raspberry bushy dwarf virus into stigmas is involved in initial infection of maternal tissue and horizontal transmission
Read the full article on ScienceDirect – free access
Pollination is an essential step in the reproduction of flowering plants and is also crucial in agriculture in regard to fruit development, seed output, and the creation of new varieties of plants. However, at least 18 viruses can infect the mother plant through the fertilized flower (horizontal transmission by pollen). Horizontal transmission by pollen is epidemiologically important for viruses infecting perennial crops, since pollen grains from infected trees continue to be scattered every year. The mechanism how pollination with virus-infected pollen grains causes systemic viral infection to healthy plants has been unknown since the first report of horizontal transmission by pollen in 1918.
In 2011, we found occurrence of Raspberry bushy dwarf virus (RBDV) in plantings of red raspberry (Rubus idaeus in the family Rosaceae) in Japan. Pollen is the only method of field transmission of RBDV from infected raspberry plants to healthy raspberry plants. This was how I started analyzing the horizontal transmission of RBDV by pollen. To study horizontal transmission of RBDV by pollen, we used Torenia plants (Torenia fournieri in the family Scrophulariaceae), since raspberry plants have long generation cycles. Additionally, we analyzed the horizontal transmission under separation from the vertical transmission by pollination of Torenia plants in cross-incompatibility combination. From these, we clearly demonstrated that infected raspberry pollen grains can transfer the virus to healthy Torenia plants by penetration of the pollen tubes accumulating RBDV into the stigmas.
The next step will be to further analyze mechanisms of the horizontal transmission by pollen. In addition, we start analyzing vertical transmission by pollen.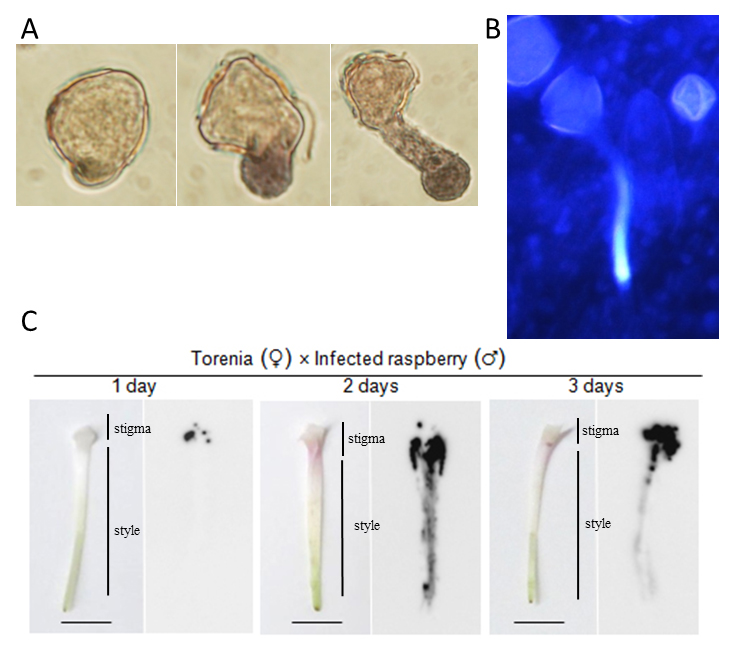 Introducing the author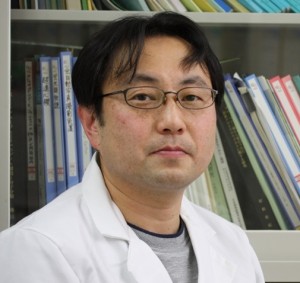 Masamichi Isogai – Plant Pathology Laboratory, Faculty of Agriculture, Iwate University, Japan
About the research
Penetration of pollen tubes with accumulated Raspberry bushy dwarf virus into stigmas is involved in initial infection of maternal tissue and horizontal transmission
Virology, Volumes 452–453, March 2014, Pages 247–253
Masamichi Isogai, Tetu Yoshida, Chiaki Nakanowatari, Nobuyuki Yoshikawa