Host cell tropism mediated by Australian bat lyssavirus envelope glycoproteins
Read the full article on ScienceDirect.
Australian bat lyssavirus (ABLV) is a recently discovered lyssavirus within the family Rhabdoviridae and it can cause a neurological disease in people indistinguishable from clinical rabies. ABLV is considered endemic in Australian bat populations with two distinct variants; one circulating in frugivorous bats (flying foxes; genus Pteropus) and another in insectivorous microbats (genus Saccolaimus). Three fatal human cases of ABLV infection, manifested as acute encephalitis but with variable incubation periods, have been reported. The third case occurred in 2013, along with two unrelated cases of ABLV infection of horses; the first occurrence of ABLV in a species other than bats or humans.
To examine the host cell entry of ABLV and to explore its cross-species transmission potential, we developed maxGFP-encoding recombinant vesicular stomatitis viruses expressing ABLV G envelope glycoproteins. Results indicate that the ABLV host cell receptor(s) is highly conserved among mammalian cell lines and suggests that species other than bats, humans, and horses may be susceptible to ABLV infection. Interestingly, the two ABLV variants exhibited distinct in vitro tropisms, suggesting that they can utilize alternate host factors for entry. We also found that dextran sulfate was a potent inhibitor of ABLV G mediated entry by the Pteropus- but not the Saccolaimus variant. Proposed rabies virus receptors were not sufficient to support ABLV G mediated entry into resistant cells, suggesting that it utilizes a unique receptor or co-receptor for infection that has yet to be identified. These findings have now laid the groundwork for studies aimed at ABLV receptor identification.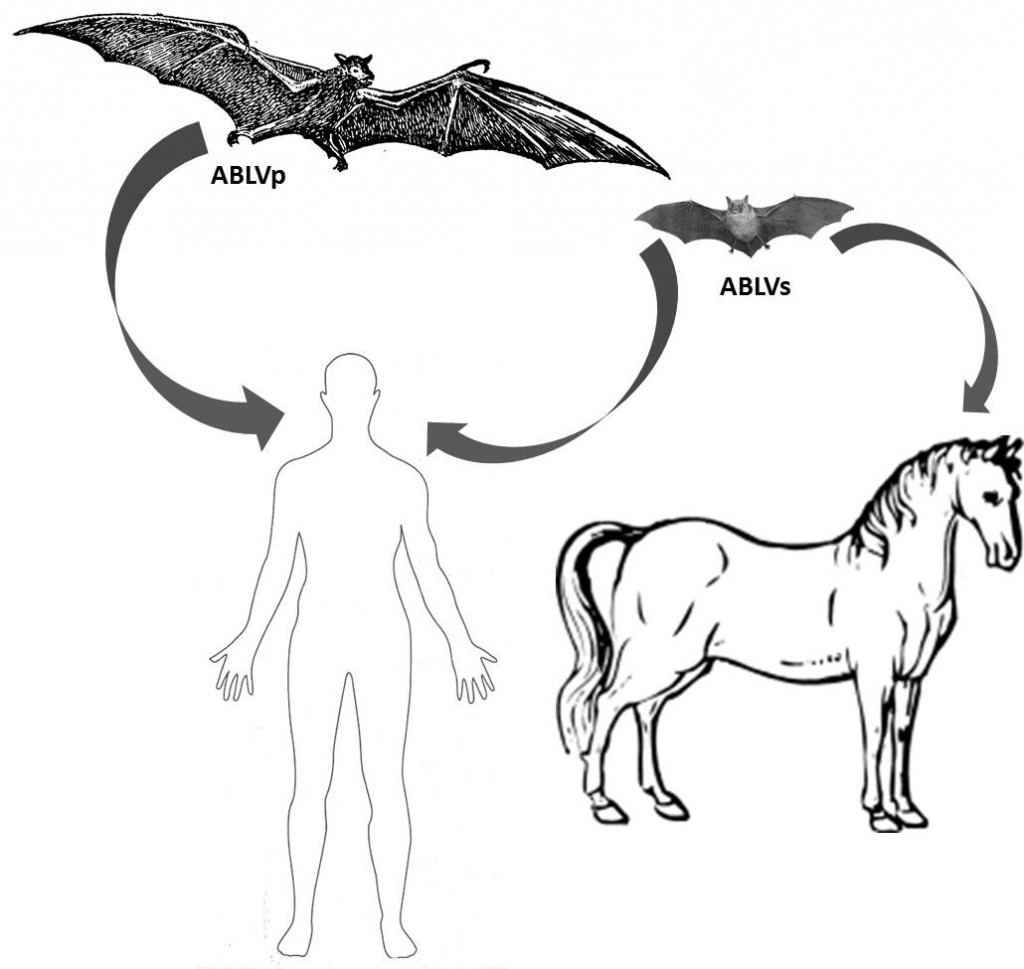 Introducing the authors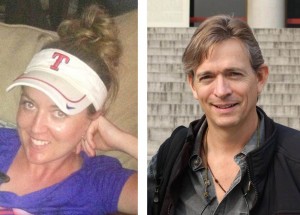 Dawn L. Weir, first author (left), and Christopher C. Broder, corresponding author (right). Department of Microbiology, Uniformed Services University, Bethesda, MD.
About the research
Host cell tropism mediated by Australian bat lyssavirus envelope glycoproteins
Virology, Volume 444, Issue 1-2, September 2013, Pages 21-30
Dawn L. Weir, Ina L. Smith, Katharine N. Bossart, Lin-Fa Wang, Christopher C. Broder