Dynamic changes in viral population structure and compartmentalization during chronic hepatitis C virus infection in children
Read the full article on ScienceDirect.
During chronic hepatitis C virus (HCV) infection, dynamic changes in viral population size and composition occur, thus facilitating viral escape to the host's immune response and establishment of persistence. Although HCV replicates primarily in the liver, extrahepatic localizations in peripheral blood mononuclear cells (PBMCs) have been described. In these sense, compartmentalization could be a mechanism contributing to viral persistence and pathogenesis. Pediatric HCV infection has a milder clinical course when compared with adult patients, but the outcome of HCV infection acquired in childhood is uncertain.
In our study, we reconstructed viral evolution in plasma and PBMC samples obtained from 6 children during 3.2 to 9.6 years of follow-up. We have focused on HCV population structure and compartmentalization, which had never been evaluated before in children.
Our analyses allowed dividing quasispecies into viral communities which co-evolve during chronic infection. Interestingly, these communities showed two distinct patterns of evolution, one highly divergent and another one genetically homogeneous, reflecting different virus-host interactions. We also statistically demonstrated that HCV compartmentalization in PBMC commonly exists in children. Phylogenetic networks showed highly homogeneous clusters of PBMC-derived variants, indicating some kind of restriction for HCV particles association with PBMC. Dynamic changes in quasispecies composition were different in both compartments, reflecting the PBMC pool character which contributes to viral diversity. The identification of independent lineages co-evolving in a long term infected host enables to clarify why lineages that remain undetectable for years don't go extinct but rather reappear long after. Our work highlights the significant role of compartmentalization in the maintenance of chronicity during pediatric HCV infection.
The next step will be to extend the analysis to a larger region to look for viral determinants that may be associated with compartmentalization.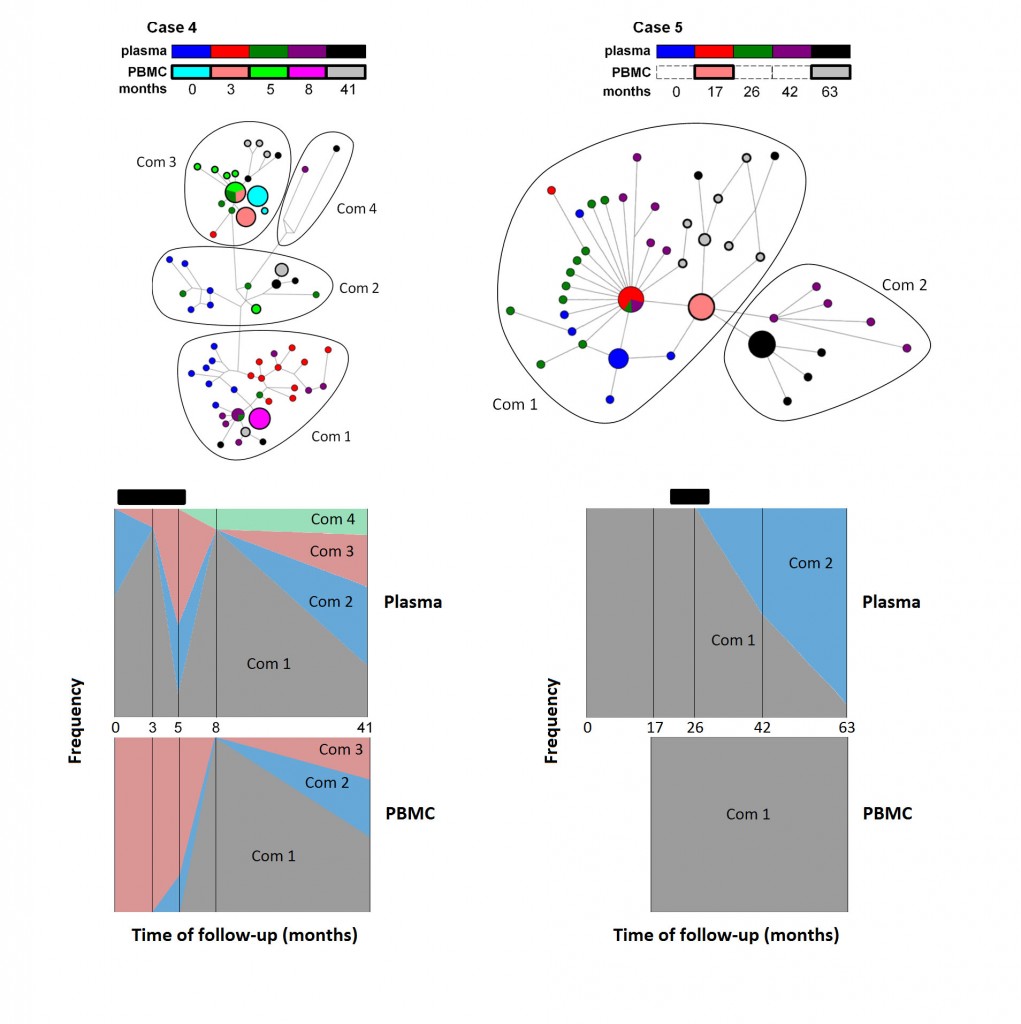 Introducing the authors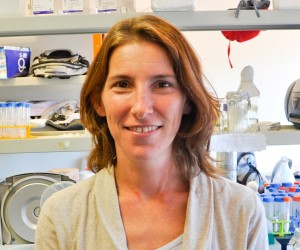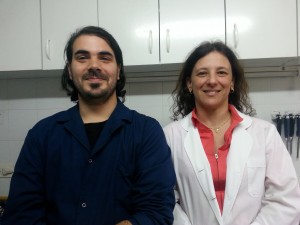 (L-R) First author María Inés Gismondi (Instituto Nacional de Tecnología Agropecuaria, Centro de Investigación en Ciencias Veterinarias y Agronómicas, Buenos Aires, Argentina). First author Juan Díaz Carrasco and corresponding author María Victoria Preciado (Hospital de Niños Ricardo Gutiérrez, División Patología, Buenos Aires, Argentina).
About the research
Dynamic changes in viral population structure and compartmentalization during chronic hepatitis C virus infection in children
Virology, Volume 447, Issues 1–2, December 2013, Pages 187–196
María Inés Gismondi, Juan María Díaz Carrasco, Pamela Valva, Pablo Daniel Becker, Carlos Alberto Guzmán, Rodolfo Héctor Campos, María Victoria Preciado