Chemical cross-linking of HIV-1 Env for direct TLR7/8 ligand conjugation compromises recognition of conserved antigenic determinants
Read the full article on ScienceDirect.
Attaching compounds that stimulate the immune system to protein antigens of viruses could potentially be a way to produce non-replicating subunit vaccines that act as their own adjuvants. Part of the surface spikes of HIV-1 – the exterior envelope glycoprotein (Env) gp120 – is a major target for antibodies that neutralize the virus, and is therefore of great interest for vaccine development.
It's been demonstrated previously that bonding a Toll-like receptor (TLR) ligand to this glycoprotein enhanced its ability to induce an immune response. However, until now we did not know the effects of chemical conjugation to the glycoprotein for B cell recognition of broadly neutralizing antibody (bNAbs) epitopes.
In our current study, we conjugated a TLR7/8 ligand to lysine residues on the surface of the glycoprotein. We joined the ligand to the lysine residues using NHS-PEO8-maleimide linkers. We then investigated if this modification affected antibody recognition, primarily at the highly conserved primary receptor CD4 binding site (CD4bs), which is a well-defined target for HIV-1 bNAbs.
Our results show that it was possible to control the amount of ligand that was covalently attached to the gp120 surface lysines by varying the ratio of linker to gp120 in the coupling reaction. We found that an increased ratio of TLR7/8 ligand to gp120 led to more effective activation of dendritic cells to produce interferon-alpha in vitro. However, recognition of the CD4bs by bNAbs and other ligands was substantially reduced following coupling, especially at the higher coupling ratio. Although the conjugation enhanced the capacity of gp120 to stimulate immune response, it compromises the antibody recognition of broadly reactive B cell epitopes which is crucial for a HIV vaccine.
These results are important for research aimed at eliciting B cell immune responses by coupling immune-stimulatory ligands to vaccine antigens. The limitation of this conjugation approach should be taken into consideration in future vaccine design efforts.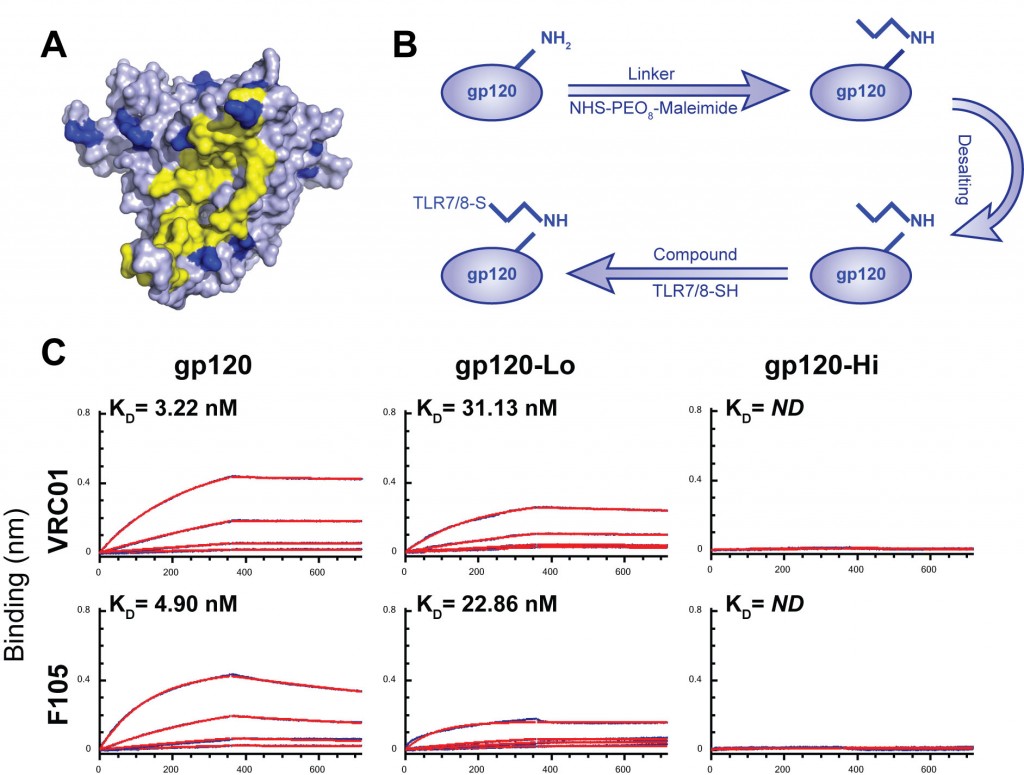 Introducing the author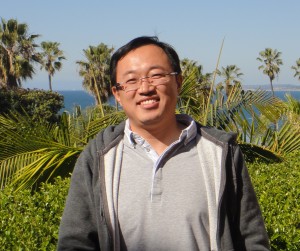 Yu Feng, IAVI Neutralizing Antibody Center, The Scripps Research Institute, USA
About the research
Chemical cross-linking of HIV-1 Env for direct TLR7/8 ligand conjugation compromises recognition of conserved antigenic determinants
Virology, Volume 446, Issues 1–2, November 2013, Pages 56–65
Yu Feng, Mattias N.E. Forsell, Barbara Flynn, William Adams, Karin Loré, Robert Seder, Richard T. Wyatt, Gunilla B. Karlsson Hedestam