Small circular single stranded DNA viral genomes in unexplained cases of human encephalitis, diarrhea, and in untreated sewage
Read the full article on ScienceDirect
A large fraction of encephalitis cases remain unexplained despite extensive clinical testing. While analyzing such cerebral spinal fluids (CSF) by deep sequencing we identified two small circular DNA genomes belonging to the cyclovirus and gemycircularvirus clades. Other cyclovirus genomes have been reported in CSF, sera, and feces of patients with neurological disorders in Vietnam, Malawi and Pakistan respectively. A gemycircularvirus was reported replicating in a plant fungus. The reports of DNA from diverse cycloviruses in the abdomen of insects and of gemycircularviruses in sewage and human blood may reflect a wide host range for different members of these two highly diverse viral clades. The genomes detected here may therefore replicate in either human cells or in other organisms in the gut, blood or on the skin. By PCR only a small % of CSF from unexplained cases of encephalitis contained these genomes with unknown cellular origins.
A pleasant surprise was finding closely related viral genomes in our pre-existing database. Currently, most publically available metagenomics dataset must be downloaded to local servers and then locally analyzed, a computationally difficult task for many labs. Locating specific datasets (e.g. encephalitis or diarrhea etc) also requires searching limited metadata in multiple databases. The capacity to query specific public datasets for newly characterized viral sequences, without requiring extensive local hardware, software, or advanced IT skills, could provide nearly instantaneous information about the distribution of "new" viruses in different organisms or environments. We were fortunate in having our own datasets derived from a diverse collection of human, animals, and environmental samples to rapidly BLAST to show that these genomes were widely geographically distributed and present not just in CSF but also in fecal samples and untreated sewage. A Google-like capability to interrogate all of the very rapidly expanding short sequence read archives for specific genomic sequences will greatly increase the value of public metagenomics datasets.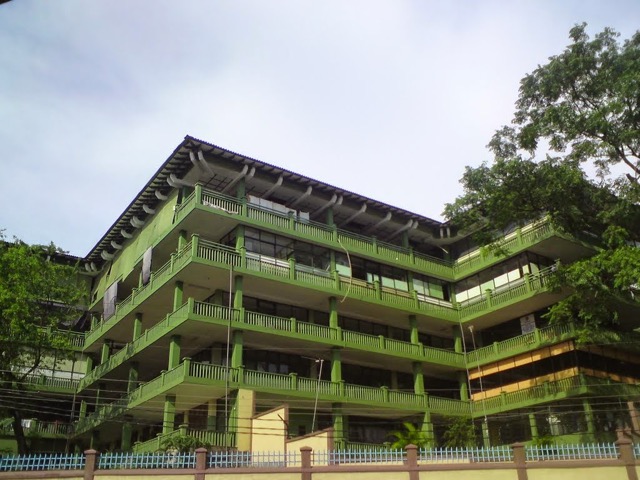 Above is Colombo North Teaching Hospital, Ragama, Sri Lanka where CSF samples were collected.
Introducing the Authors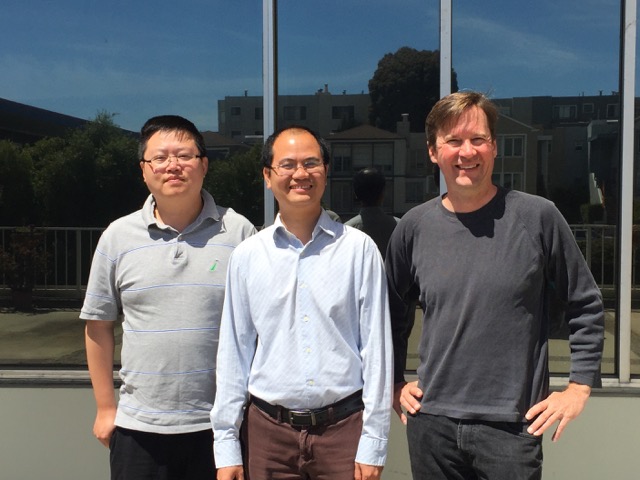 Drs Xutao Deng, Tung G. Phan, and Eric Delwart on the balcony of Blood Systems Research Institute in San Francisco.
About the Research
Small circular single stranded DNA viral genomes in unexplained cases of human encephalitis, diarrhea, and in untreated sewage
Virology, Volume 482, August 2015, Pages 98–104
Tung Gia Phan, Daisuke Mori, Xutao Deng, Shaman Rajindrajith, Udaya Ranawaka, Terry Fei Fan Ng, Filemon Bucardo-Rivera, Patricia Orlandi, Kamruddin Ahmed, Eric Delwart