The spread of Type 2 Porcine Reproductive and Respiratory Syndrome Virus (PRRSV) in North America: A phylogeographic approach
Read the full article on ScienceDirect.
We have witnessed in recent years a proliferation of phylogeny-based tools tailor-made for the study of viruses, which incorporate temporal, geographic, and genetic information to reveal their epidemiological history and dynamics. These tools are especially useful in cases when surveillance and field epidemiology efforts fail to provide any insightful information into the dynamics of a virus.
In this study, we focused on an economically important Type 2 Porcine Reproductive and Respiratory Syndrome Virus (Type 2 PRRSV). In North America, Type 2 PRRSV poses constant threat to domestic swine populations but its emergence and spread are largely uncharacterized.
Our study employed state-of-the-art phylogeographic analyses on 7040 ORF5 gene sequences to reveal the recent geographical expansion history of Type 2 PRRSV in North America. Particularly, our results demonstrated multiple viral introductions from Canada to the United States driven by the unidirectional transportation of feeder pigs across the border. As a result, Canadian-like PRRSVs have been gradually replacing endemic viral populations as the dominant variants in the Midwest regions of the United States. Furthermore, our study underscores hog transportation as the key factor contributing to large-scale virus movement. Indeed, the directions and intensities in our reconstruction of virus traffic network was almost a mirror image of hog transportation in North America.
In summary, our findings provide important insights into the dynamics of Type 2 PRRSV population structures that will facilitate control and prevention programs.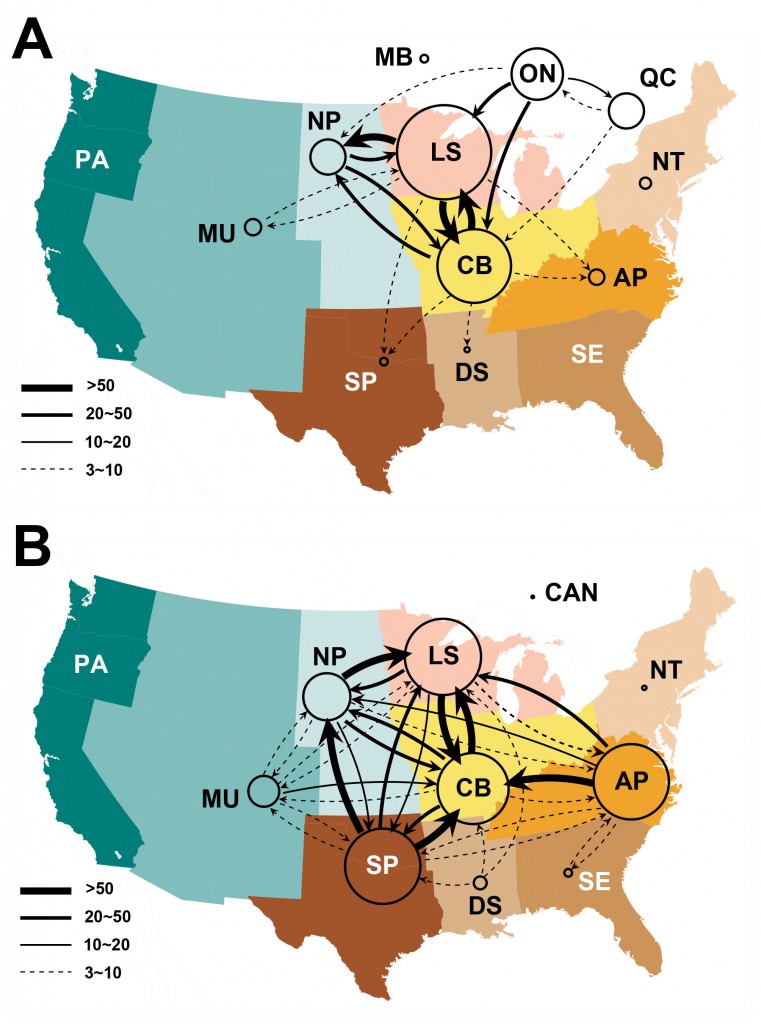 Introducing the authors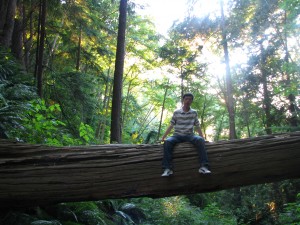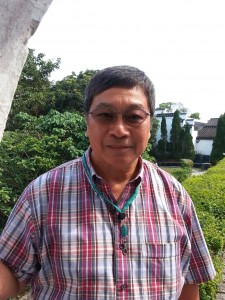 (L) Mang Shi, Sydney Emerging Infections & Biosecurity Institute, The University of Sydney, Australia
(R) Fred Leung, The University of Hong Kong, and Nanjing Agricultural University, China
About the research
The spread of Type 2 Porcine Reproductive and Respiratory Syndrome Virus (PRRSV) in North America: A phylogeographic approach
Virology, Volume 447, Issues 1–2, December 2013, Pages 146–154
Mang Shi, Philippe Lemey, Manreetpal Singh Brar, Marc A. Suchard, Michael P. Murtaugh, Susy Carman, Sylvie D'Allaire, Benjamin Delisle, Marie-Ève Lambert, Carl A. Gagnon, Li Ge, Yihan Qu, Dongwan Yoo, Edward C. Holmes, Frederick Chi-Ching Leung