Production and Characterization of High-Titer Serum-Free Cell Culture Grown Hepatitis C Virus Particles of Genotype 1-6
Read the full article for free on ScienceDirect.
There is a need for a vaccine against hepatitis C virus (HCV), a major human pathogen. HCV infects >150 million people worldwide, and 3‐4 million new infections occur each year. Recent development of HCV cell culture systems now enables production of cell culture derived HCV particles (HCVcc), which could serve as antigens for a whole‐virus inactivated vaccine. Challenges associated with generation of such a vaccine include production of sufficient amounts of HCVcc avoiding the use of substances of animal origin such as bovine serum, routinely used during cell culture. Furthermore, effective downstream purification is made difficult by the heterogeneous density profile of HCVcc, suggested to result from differential association with lipoproteins.
We aimed at addressing these challenges by producing HCVcc in hepatoma cells cultured in a commercially available growth medium without bovine serum. We succeeded in producing serum‐free HCV (sf‐HCVcc) of epidemiologically important HCV genotypes 1‐6. The sf‐HCVcc had higher infectivity titers than HCVcc. Genotype 1‐6 sf‐HCVcc showed a homogeneous density profile, in contrast to their highly heterogeneous HCVcc counterparts. However, they displayed similar biological properties regarding apolipoprotein E association, entry routes and sensitivity to neutralizing patient serum and human monoclonal antibodies.
This methodology will facilitate future vaccine studies, since it allows production of high‐titer sf‐HCVcc. Furthermore, we believe that the homogeneous density profile of sf‐HCVcc particles will simplify effective density‐based purification. Finally, it is of great importance that sf‐HCVcc and HCVcc showed similar susceptibility to neutralizing antibodies, underlining the relevance of sf‐HCVcc as potential future vaccine antigens.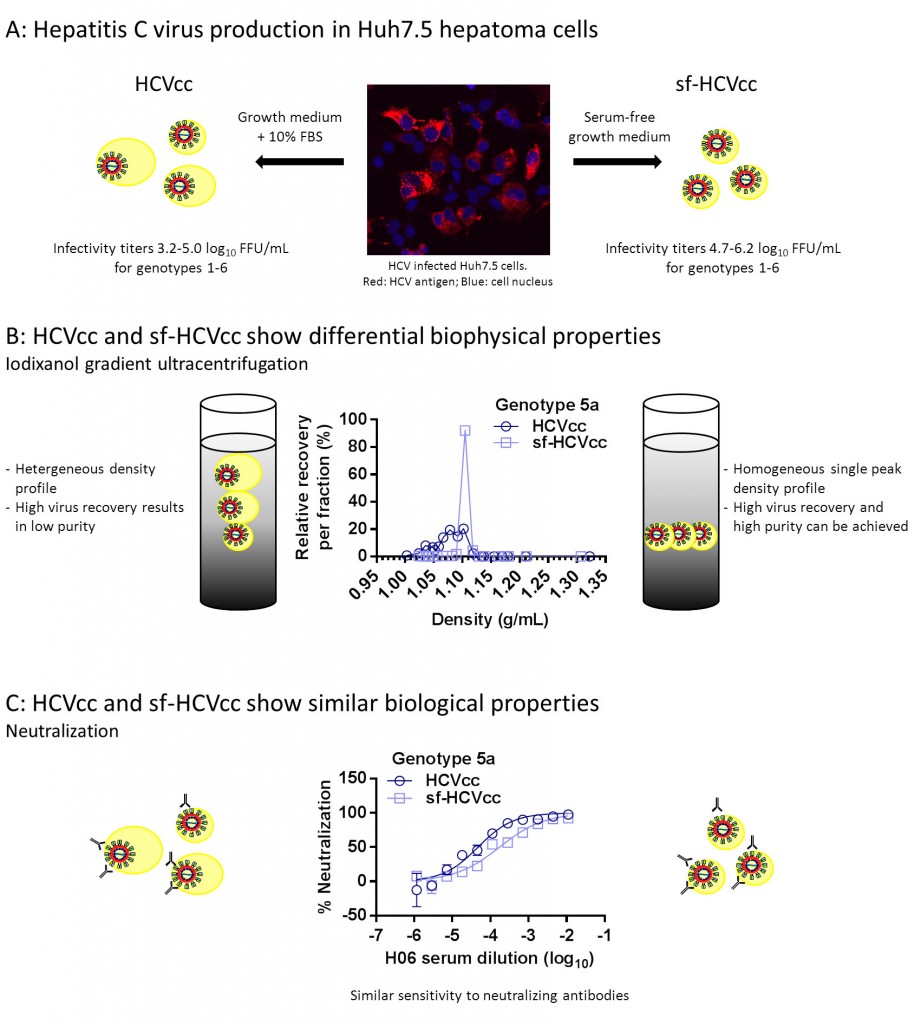 Introducing the author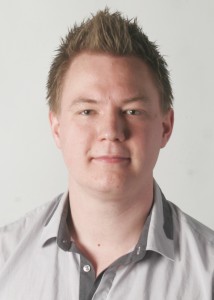 Christian K. Mathiesen
Department of Infectious Diseases and Clinical Research Centre, Hvidovre Hospital, Denmark
About the research
Production and Characterization of High-Titer Serum-Free Cell Culture Grown Hepatitis C Virus Particles of Genotype 1-6
Virology, Volume 458-459, June 2013, Pages 190-208
Christian K. Mathiesen, Tanja B. Jensen, Jannick Prentoe, Henrik Krarup, Alfredo Nicosia, Mansun Law, Jens Bukh, Judith M. Gottwein