Constraints from protein structure and intra-molecular coevolution influence the fitness of HIV-1 recombinants
Read the full article on ScienceDirect.
HIV-1 infections remain a major cause of human disease. The main reason for our inability to provide a cure is the virus's very high rate of evolution. This leads to several negative consequences, including the virus's ability to escape the immune system, its ability to develop drug resistance, and the potential impossibility of producing an effective vaccine in the near future. Other than in very unusual circumstances our current best means of control of HIV-1 infection relies on on-going treatment with multiple drugs.
HIV-1's evolutionary ability, while impressive, is not without some limits. In particular the virus has to produce functional proteins that fold up in three dimensions and make any required interactions, and/or function as enzymes. These requirements must limit the possible set of gene sequences that are available to the virus.
In earlier work we looked at the relationship between the location and types of amino acid substitutions in the context of HIV-1's protein structure (Williams et al., 2011) and in another study the location of important recombination breakpoints in HIV-1's genome (Archer et al., 2008). In this work now published in Virology we bring these perspectives together by analyzing the location of recombination breakpoints in genes in the context of their protein structures. Recombination is common in HIV infections and can be readily studied using the patterns of breakpoints generated between divergent viruses.
Interestingly we find that protein structure does indeed influence where the breakpoints of recombination are observed. Specifically, we see them in those regions that are least likely to disrupt protein structure. It is not that breakpoints don't occur in other regions, it's just these would disrupt the folding and/or function of the protein and so are not seen. Moreover, we find that pairs of residues that are close in three dimensional space are unlikely to be broken up by recombination. This is presumably due to these residues undergoing coevolution in the different HIV-1 lineages such that they can be incompatible in a recombinant.
Our long-term aim is to understand the factors that constrain evolution of HIV-1, and predict the set of possible evolutionary trajectories the virus can take. If we can do this, we can identify from the genome sequence the locations and amino acid residues likely to be associated with drug or immune escape.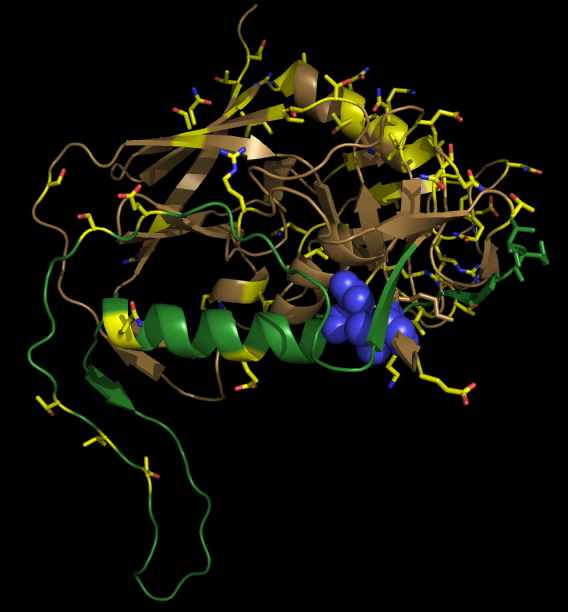 Introducing the author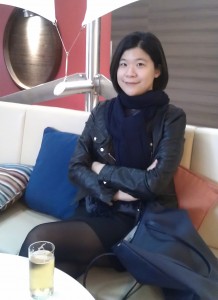 Jeongmin Woo, lead author
About the research
Constraints from protein structure and intra-molecular coevolution influence the fitness of HIV-1 recombinants
Virology, Volumes 454–455, April 2014, Pages 34–39
Jeongmin Woo, David L. Robertson, Simon C. Lovell
Read the full article on ScienceDirect.
References:
Archer J, Pinney JW, Simon-Loriere Etienne, Arts EJ, Negroni M, and Robertson DL (2008). Identifying the important HIV-1 recombination breakpoints. PLoS Computational Biology, 4:1000178.
Williams SG, Madan R, Norris MG, Archer J, Mizuguchi K, Robertson DL, and Lovell SC (2011) Using knowledge of protein structural constraints to predict the evolution of HIV-1. Journal of Molecular Biology 410(5):1023-34.