The non-structural protein Nsp2TF of porcine reproductive and respiratory syndrome virus down-regulates the expression of Swine Leukocyte Antigen class I
Text by Qian M. Cao, Sakthivel Subramaniam, and X.J. Meng
Porcine reproductive and respiratory syndrome virus (PRRSV), an arterivirus, circulates in pig farms worldwide causing immense economic losses to the global swine industry. The virus typically induces impaired immune responses including a slow and weak cell-mediated immunity of unknown mechanisms.
PRRSV reportedly down-regulates SLA-I (porcine MHC class I) expression as a strategy for immune evasion. After we independently confirmed that indeed PRRSV (strain VR2385) inhibited the surface expression of SLA-I in infected cells, we aimed to delineate the underlying mechanism, particularly what PRRSV viral component(s) is responsible for the SLA-I down-regulation. To ensure we examine all possibilities, we had to clone, express and screen every single PRRSV structural and non-structural proteins. The initial screening identified 3 proteins (Nsp1α, Nsp2TF and GP3) that down-regulate SLA-I. Interestingly, a newly discovered PRRSV nonstructural protein (Nsp2TF) with essentially unknown function was found to have the greatest reduction of SLA-I expression. This is particularly exciting since, unlike the other two negative modulators (Nsp1α and GP3), the novel Nsp2TF gene can be silenced in the virus without affecting the virus's viability since it is produced by a unique -2 ribosomal frameshifting mechanism that depends on a conserved frameshifting sequence within the viral RNA. Therefore, we reason that if we abolish the Nsp2TF in the virus, the mutant would still be viable but lose its ability to down-regulate SLA-I, and thus this will verify our finding about the novel role of Nsp2TF in SLA-I down-regulation. However, we found that a mutant virus with a scrambled frameshifting sequence that does not express Nsp2TF still down-regulated SLA-I. This led us to question whether it is sufficient to fully abolish the Nsp2TF expression with disruption only in the frameshifting sequence. Subsequently we generated two mutants with additional stop codons introduced in the TF domain of the Nsp2TF, and we found that indeed these two new mutants lost their ability to down-regulate SLA-I while the Nsp1α and GP3 were still expressed by the virus.
Our study revealed a novel and essential role of the newly discovered protein Nsp2TF in PRRSV-induced down-regulation of SLA-I surface expression. Most importantly, our results will have important implications for future development of a better vaccine against this deadly disease since we expect that PRRSV strains with an altered Nsp2TF expression would induce a better T cell response against PRRSV.

Figure legend
(A). Nsp1α, Nsp2TF and GP3 significantly downregulated SLA-I surface expression. PK15-CD163 cells transfected with each of the 22 PRRSV structural and nonstructural protein expression constructs (only representative constructs are shown). Surface SLA-I intensities were compared between the cells expressing the viral protein and those not expressing the viral protein in the same transfection group. (B). Construction of the Nsp2TF-deficient PRRSV mutants. Point mutations were introduced into -2 Programmed Ribosomal Frameshifting (PRF) site in order to disrupt -2 frameshifting. Highlighted in red diamonds were the additional stop codons introduced in the TF domain by mutagenesis. Numbers indicated stop codon positions. (C). The Nsp2TF-deficient mutant viruses lost their ability to down-regulate SLA-I. Asterisks represented significant differences compared to the mock-infected group.
Introducing the author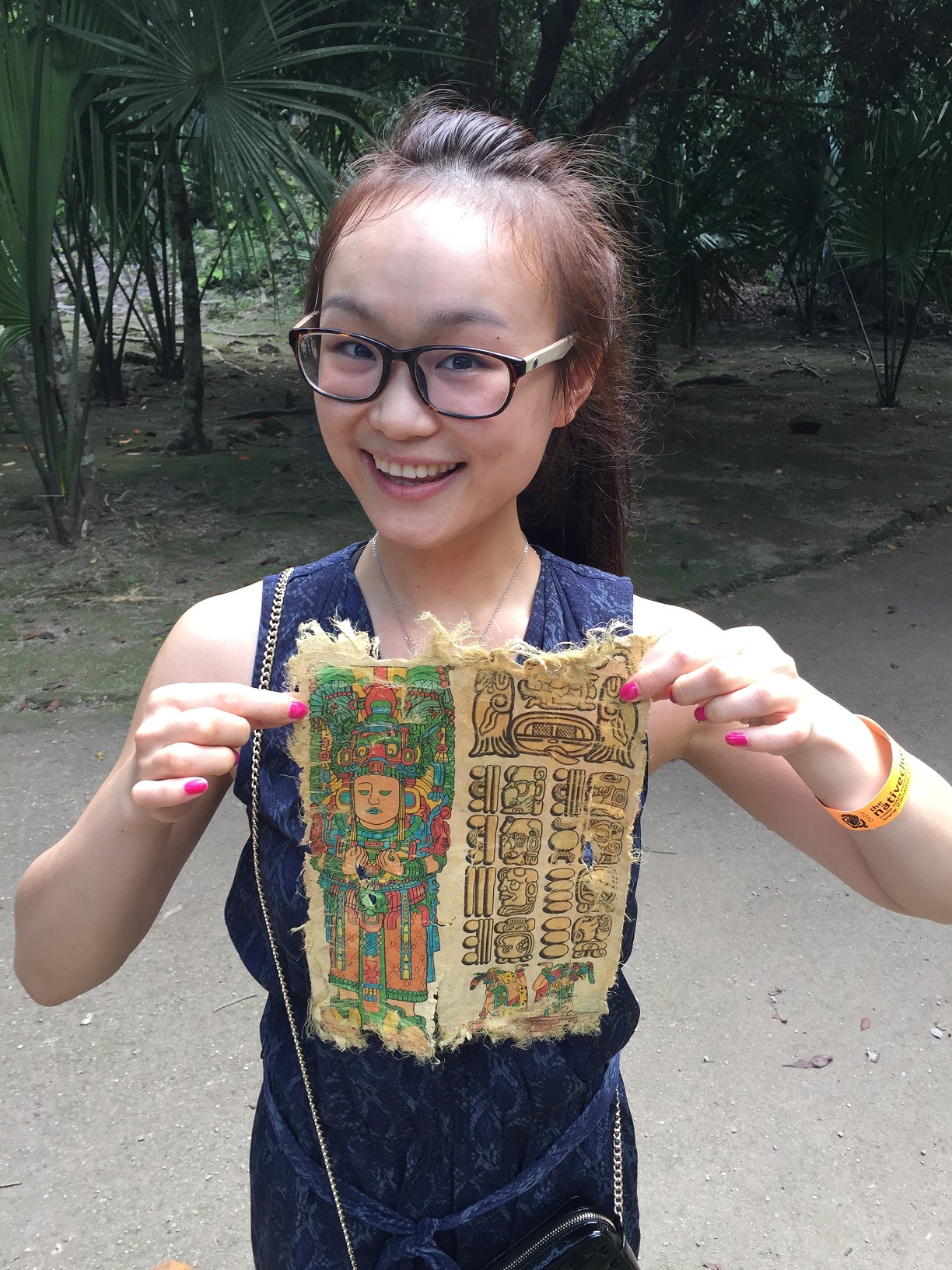 First author, Qian M. Cao, is a Stamps scholar (supported by the Stamps Family Charitable Foundation) and Ph.D. candidate in the Virginia-Maryland College of Veterinary Medicine at Virginia Tech.
About the research
Qian M. Cao, Sakthivel Subramaniam, Yan-Yan Ni, Dianjun Cao, Xiang-Jin Meng
Virology, Volume 491, April 2016, Pages 115–124